The Importance of Web Design: Enhancing Your Online Presence
In today's digital age, having a well-designed website is crucial for businesses of all sizes. Your website is often the first point of contact for potential customers, and it plays a vital role in shaping their perception of your brand. Effective web design goes beyond aesthetics, as it encompasses various elements that contribute to user experience, functionality, and overall success. In this article, we will explore the importance of web design and how it can benefit your business.
Cost Reduction: Maximizing Efficiency and ROI
Investing in professional web design may seem like an additional expense, but it can actually lead to cost reduction in the long run. A well-designed website ensures efficient navigation, intuitive user interfaces, and streamlined processes, reducing the need for customer support and minimizing potential errors. When visitors can easily find the information they are looking for, make purchases effortlessly, and interact seamlessly with your website, it saves time and resources for both your business and your customers. Additionally, a visually appealing and user-friendly website can enhance customer satisfaction and increase conversion rates, maximizing your return on investment (ROI).
Brand Identity: Establishing a Strong Online Presence
Your website serves as a virtual representation of your brand, allowing you to establish a strong online presence. Through strategic web design, you can create a unique and compelling brand identity that resonates with your target audience. By incorporating your brand colors, fonts, and visual elements consistently throughout your website, you reinforce brand recognition and build trust with your visitors. A well-crafted website that aligns with your brand's values and messaging not only attracts potential customers but also differentiates your business from competitors.
User Experience: Engaging and Retaining Visitors
User experience (UX) is a critical aspect of web design that focuses on providing a seamless and enjoyable journey for website visitors. A positive user experience leads to higher engagement, increased time spent on your website, and greater chances of conversion. An intuitive navigation structure, clear call-to-action buttons, and responsive design that adapts to different devices contribute to a smooth user experience. By optimizing page load speed, ensuring mobile responsiveness, and simplifying the checkout process, you can reduce bounce rates and increase customer satisfaction. A well-designed website that prioritizes user experience keeps visitors engaged, encourages repeat visits, and fosters long-term customer relationships.
Search Engine Optimization (SEO): Boosting Online Visibility
Web design plays a significant role in search engine optimization (SEO), which is essential for improving your website's visibility in search engine rankings. Search engines like Google consider various factors when determining the relevance and quality of a website, including its design, structure, and user experience. By incorporating SEO best practices into your web design, such as optimizing page titles, meta tags, and URLs, as well as ensuring mobile-friendliness and fast loading times, you can increase your chances of ranking higher in search results. A higher ranking translates to increased organic traffic, more visibility for your brand, and greater opportunities for lead generation and customer acquisition.
In conclusion, web design is a critical aspect of building a successful online presence. It not only enhances the visual appeal of your website but also improves user experience, boosts SEO efforts, establishes a strong brand identity, and reduces costs in the long run. Investing in professional web design is an investment in the growth and success of your business in today's digital landscape.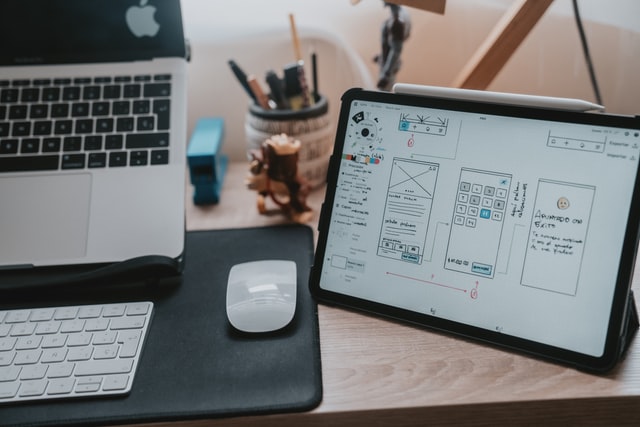 You can find us in: